Home of Newington Family Dentistry
When choosing someone to care for our dental health, we all want to find a trustworthy, dependable dentist for quality, compassionate dentistry.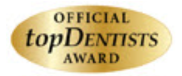 We're so glad you found us in your search. Welcome to the home page for our Newington dentists! Please take some time to browse our website to learn more about us and the services we are proud to offer to patients in the area.
If you're looking for caring and highly skilled family & cosmetic dentists in Newington, CT, look no further.  Dr. Theodore J. Adamidis, DMD and Dr. Elzbieta Marcinczyk, DDS would love to show you how we can help you achieve and maintain your dental care goals for a lifetime of beautiful smiles.
Welcome Dr. Ella Marcinczyk!
We have exciting news; our family has grown! Dr. Theodore Adamidis is pleased to welcome Dr. Elzbieta Marcinczyk to our practice!
Dr. Marcinczyk was born in Poland, then later migrated to the United States. She received her degree in Engineering in Warsaw and got the opportunity to pursue her dream of becoming a dentist in the United States. She was accepted and graduated from the University of Connecticut School of Medicine. After graduating, she applied to the residency program at St. Francis Hospital where she received special training in General Dentistry, specifically implant surgery, root canal procedures, and Invisalign.
Dr. Marcinczyk has been practicing dentistry for 13 years, devoting this time to taking the best possible care of her patients. She listens to everyone's concerns and creates a unique treatment plan to help her patients achieve the best outcome. She is fluent in English and Polish (mowi po Polsku).
You can book your next appointment with Dr. Marcinczyk by giving our office a call today.