Home of Newington Family Dentistry
When choosing someone to care for our dental health, we all want to find a trustworthy, dependable dentist for quality, compassionate dentistry.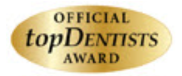 We're so glad you found us in your search. Welcome to the home page for our Newington dentists! Please take some time to browse our website to learn more about us and the services we are proud to offer to patients in the area.
If you're looking for caring and highly skilled family & cosmetic dentists in Newington, CT, look no further. We would love to show you how we can help you achieve and maintain your dental care goals for a lifetime of beautiful smiles.
Welcome to the Practice!
We have exciting news; our dental family has grown! Dr. Theodore Adamidis is pleased to welcome Dr. Ekaterina Lycheva to our practice!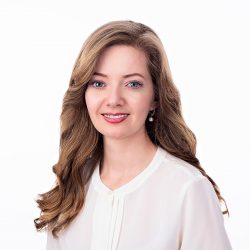 Dr. Lycheva, who goes by 'Dr. Kate', was born and raised in Russia by the Caspian Sea. She received her first dental degree from Moscow Medical Academy in 2010, followed by completing a one-year residency program in general dentistry. She received great clinical experience by working in federal and private practices.
After coming to the United States, she obtained her Doctorate of Medicine in Dentistry from Rutgers School of Dental Medicine. Dr. Kate is an active member of the Hartford Dental Society, Connecticut State Dental Association, the Academy of General Dentistry, and the American Dental Association. She is keen on continuing education seminars.
Her passion for dentistry stems from her fear of being in the dental chair as a little girl. This has motivated her to always strive to offer a comfortable and caring environment for all of her patients.
In her spare time, Dr. Kate enjoys spending time with family and friends, traveling, hiking, taking long walks on the beach and she especially enjoys taking her children on many adventures. She hopes to visit all fifty states, as well as the U.S. National Parks.
You can book your next appointment with Dr. Kate by giving our office a call today.