Home of Newington Family Dentistry
When choosing someone to care for our dental health, we all want to find a trustworthy, dependable dentist for quality, compassionate dentistry.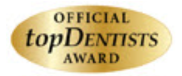 We're so glad you found us in your search. Welcome to the home page for our Newington dentists! Please take some time to browse our website to learn more about us and the services we are proud to offer to patients in the area.
If you're looking for caring and highly skilled family & cosmetic dentists in Newington, CT, look no further.  Dr. Theodore J. Adamidis, DMD and Dr. Elzbieta Marcinczyk, DDS would love to show you how we can help you achieve and maintain your dental care goals for a lifetime of beautiful smiles.